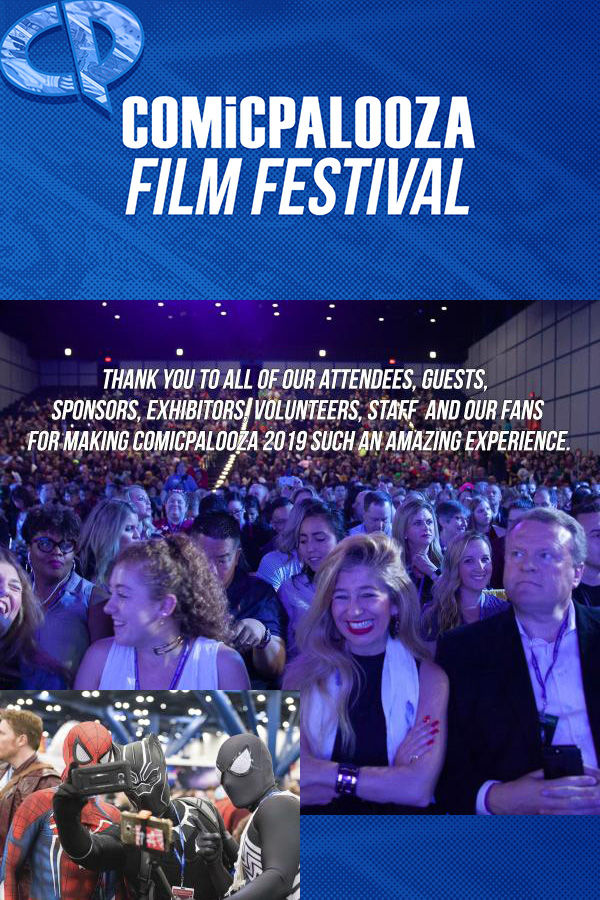 Dispel wins 'Best Fantasy Film' at Comicpalooza
We're proud to announce that DISPEL has been awarded 'Best Fantasy Film' at Comicpalooza 2019. Our leading lady, Celeste, took centre stage alongside living legends, industry icons, creative geniuses, space cowboys, and scientific marvels!
From May 10th-12th, the pop culture festival opened its doors to filmmakers from all over the world at the George R. Brown Convention Centre in Houston. DISPEL was invited to compete across Fantasy, Sci-Fi, Horror and other categories – emerging as one of the key winners.
Comicpalooza 2019 also welcomed celebrity guests like Emilia Clarke, the mother of dragons on HBO's hit series Game of Thrones; Grant Gustin from The Flash; and Peter Serafinowicz who makes us all laugh on Amazon's The Tick.